Starting a new business is an overwhelming process. There are many decisions to be made. Apart from thinking about your business idea, marketing, growth, and profits, you need to think about registering your company, taxes, compliances, paperwork, etc. In simple words, the list seems daunting and endless. However, we are here to tell you that while it may seem like an impossible task, there is nothing that an organized person cannot handle. In this article, we will share some basic tips to help you start a new business.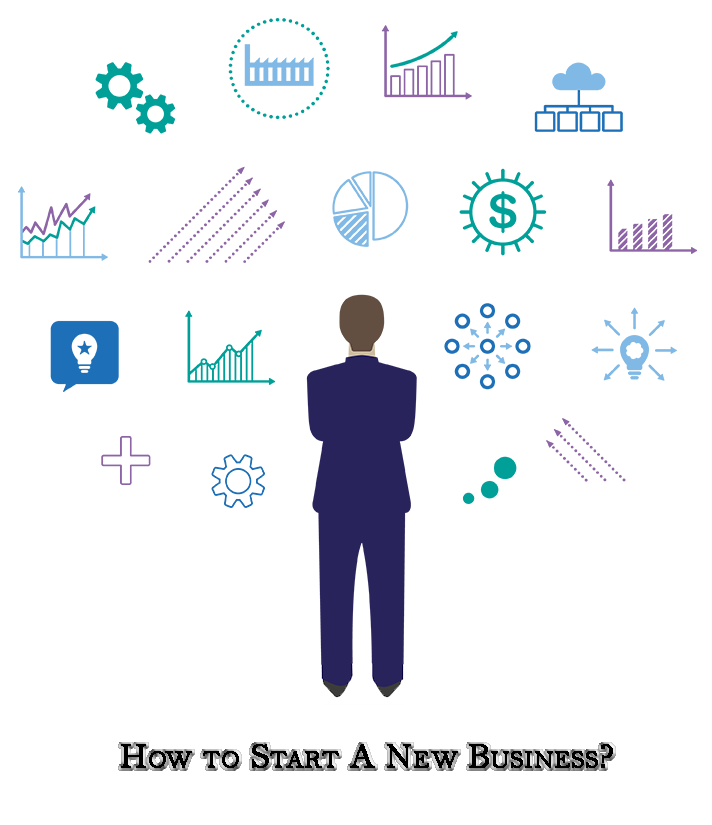 When you decide to start a new business, you need to create a blueprint for success. Here are some factors that you must consider:
Factors to consider before you Start a New Business
Finalize and develop your business idea – Any business starts with a thought – an idea. However, converting it into a successful business venture requires a lot of research and fine-tuning of the core idea itself. Determine what you plan to offer to the market and determine your target market.
Learn the tricks of the trade – The markets are more competitive than ever before. The success of your business will depend on the expertise that you bring to the table. Gather knowledge, skills, and experience to ensure that you are at the top of your game when you start a business.
Create a project report – A project report will force you to get organized, research the numbers, and put ideas down into an actionable plan. This is the basis of any successful business. You can view some samples online and create a project report before you start.
Determine initial funding sources – Are you planning to self-finance your business? Or, will you opt for loans or look for investors? You need an accurate estimate of the funds required to get the business up and running. Ensure that the sources are determined and funds arranged within time.
Register your business – One of the first questions is the type of business that you must start. Should you opt for a Sole Proprietorship? Or, a Private Limited Company? What about a One-Person Company? Maybe an LLP is better? The key lies in identifying the right type of business entity to suit your business. To help you make the right decision, here are some handy tips:
Choosing the right type of business entity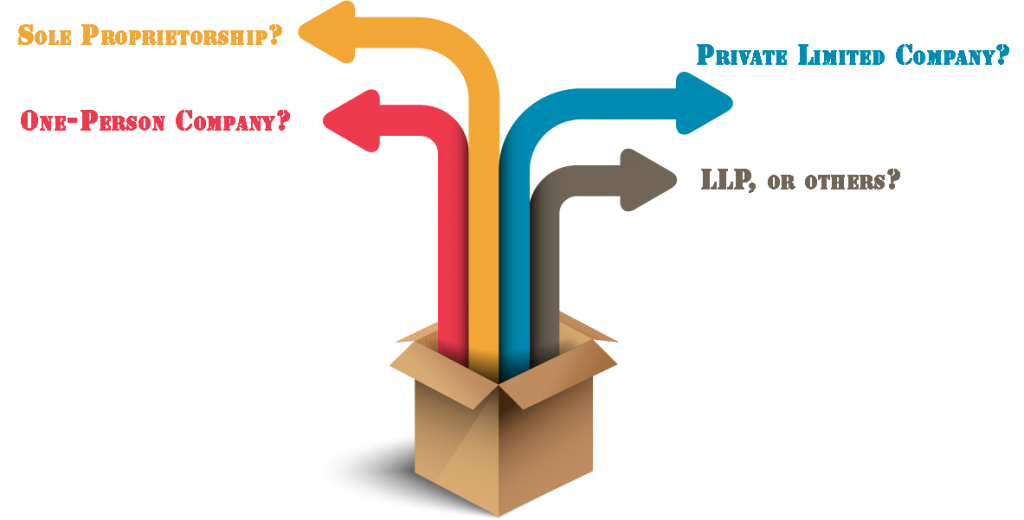 Here are some basic points that you need to keep in mind to make the right decision:
Initial investment amount – When you start a new business, you will have to invest funds. You can cross-off certain options based on the amount of initial investment. For example, you can start a sole proprietorship with much less funding than a private limited company.
Tax Compliances – Every business entity has specific tax compliances. For example, in a sole proprietorship, you don't need to file separate returns for the company and the proprietor. Tax laws consider the two as a single entity. On the other hand, in the case of a Company, the owner and the business are separate entities. Hence, you need to file separate returns.
Other Compliances – There are laws governing every business entity and legal compliances that require adhering to. Some of these compliances can be time-consuming. Hence, consider this factor well.
Ability to raise funds – The choice of business entity determines its ability to raise funds from investors in the future. For example, investors will trust a private limited company more than a sole proprietorship. Therefore, you can raise more funds with the former rather than the latter.
Some other essentials to help you start a new business
Bank account – You will need a current or business account in the name of your business to start operations. Talk to your local bank to find the best options available to you. Look for one that offers an overdraft facility if needed in the future.
Online Presence – In the current market, all businesses, big and small, have realized the importance of having an online presence. Develop a website and create a digital marketing plan to increase your online presence and enhance the brand image.
Summing Up
Before you start a new business, ensure that you do all the necessary homework and equip yourself with all the necessary tools for success. Registering the right type of business entity goes a long way in ensuring that the growth of your business does not get hindered due to laws and rules. Think well and consider all options before you opt for a business entity. Finally, talk to some experts who have helped register businesses earlier and benefit from their experience. If you have any specific questions, feel free to drop us a line. We look forward to seeing another business tycoon emerge from the bowels of our great nation. Good Luck!